Research & development to ensure improvement and innovation. Thanks to the collaboration of Classification Societies, GerdauSidenor, Universities and customers, VCSA has developed products that add value to the projects we deliver.
VGW® Variable Geometry and Weight Chain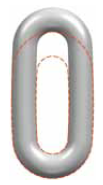 VGW® Saving:
Would be used to reduce the weight of the mooring line by up to 7.5%, increasing the structure's payload, but maintaining the same breaking strength, fatigue life and corrosion safety factors.
VGW® Strength Optimised:
While maintaining mooring line weight, it is possible to increase the nominal chain diameter by up to 4%, which in turn increases the breaking strength, fatigue life and corrosion safety factors by the same amount.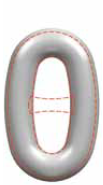 VGW® EWP (Equal Weight and Pitch)
Can be used to modify the design of chain already in service, by changing the link design from Studlink to Studless, but maintaining the same weight of the chain per metre. This is done by adding the weight of the stud (no longer required) to the diameter of the link, which will increase the fatigue life and corrosion safety margin.
Coatings
To protect accessories against corrosion, VCSA, with customer help, developed a process for the application of Thermal Sprayed Aluminium (TSA), in which chains and accessories are coated following a strict protocol of testing and quality control. This application ensures that any loss of section on the product over its lifetime is minimised. Ceramkote is a ceramic coating used for the same purpose but this has less durability.
As regards resistance to wear, a coating known as Thermal Sprayed Carbide (TSC) is applied in the interlink areas where the sides of the links are in contact with each other. This hardening material is also used on shackle bolts to act as an electrical isolation medium.
S-N Fatigue Curve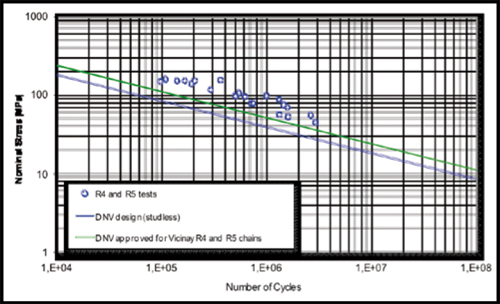 Straight Tension Fatigue
iforja
iForja responds to the integrated management needs (costs, compliance with contract specifications, planning etc. ) for orders carried out at Vicinay Cadenas, S.A.'s plant in Galdamés .
This is a management application in which data is collected from different sources and brought together into a common repository.
The information collected is used to give Vicinay Cadenas, S.A. a competitive advantage while maintaining the high quality that characterizes our company.
The application consists of several modules with different purposes all of which have the common objective of sharing relevant information and, as a side effect, reducing the amount of paper used.
RFID
Vicinay Cadenas offers its clients a new way of identifying accessories. The RFID (Radio Frequency Identification) system is an automatic product identification process by means of the interchange of data through electromagnetic waves between two specific points: the transmitter or central control unit and the tag on the accessory.