OFFSHORE MOORING ACCESSORIES
Type D Shackles
LLLC® Installation Link
| | R5 | R4S | R4 |
| --- | --- | --- | --- |
| Proof Load | 0,0223 * Y | 0,0213 * Y | 0,0192 * Y |
| Breaking Load | 0,03186 * Y | 0,0304 * Y | 0,0274 * Y |
LLLC® Installation Link.
Easy connectability.
Same geometry as coomon link.
Manufacture in R5, R4S and R4.
Manufactured mooring line installation.


Y = D² (44-0,08D)
D = d * 0,6
d = nominal diameter of the LLLC
Kenter
Offshore Shackles
This robust component is extremely flexible. Not only can be used as an almost universal connector, it can be used to adjust lengths during installation.
It will connect:
to Common Links of the same or different diameters.
to Piles.
to Closed or Open Wire Rope Sockets.
to Polyester Rope Thimbles.
It can also be used as a Subsea Connector and can be designed with a strong lifting point for installation and recovery.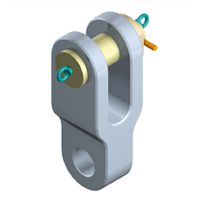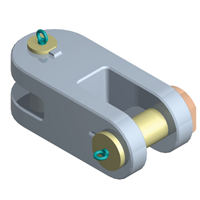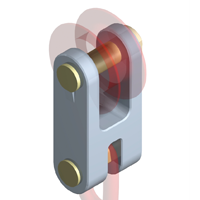 Tailor Made Plates and Connectors
Vicinay Cadenas has the capability of supplying any type of plate for use offshore and any connnector designed to our customer´requirements. Below are shown some examples:
Offshore Connector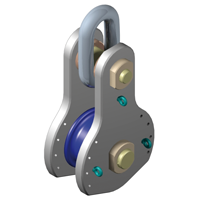 ROV shackle + KIT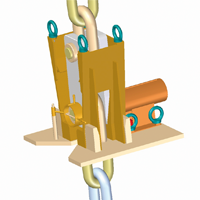 Y shackle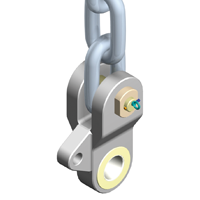 Special offshore connector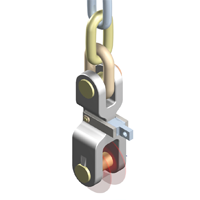 Spool shackle
Triplate - l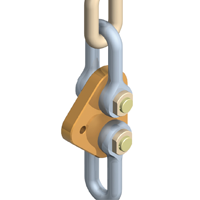 Guide frame Plate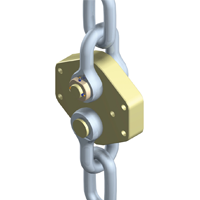 Round plate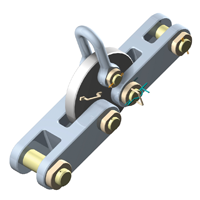 Union plate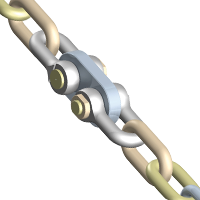 Hanger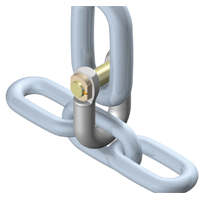 Node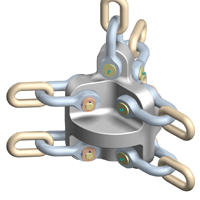 Special offshore + triplate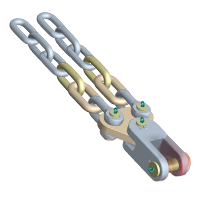 Triplate II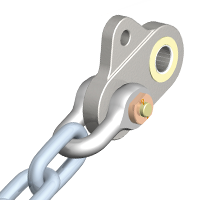 Plate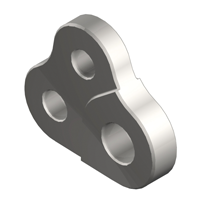 D type shackle + KIT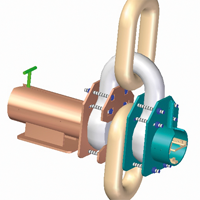 Socket